Resolve family issues
Family relationships can get strained at times, and if this is starting to get you down, we can help.
We offer a free conflict resolution service that can help you and your family to find ways to get along better.
As an independent middle person, we will help you talk honestly to help you sort out your problems. Our experts won't judge who is in the right or tell you what to do; they want to help.
This service is entirely separate from any legal mediation process. Our purpose is to help family members communicate more effectively, not make judgements or reach conclusions on the best way forward. We give you the tools to work that out yourselves.
What happens if I decide to try mediation?
There will be a meeting to introduce the service to you and a separate meeting to introduce it to your parents or guardians.
Our mediators will help you think through what is going wrong at home and what you would like to change. They won't judge you or take sides. They won't tell your family what you have said and vice versa.
When you and your family are ready, everyone will meet together. We are just there to ensure that everyone gets a chance to have a say and listen to each other's perspective.
Mediation helps everyone remain calm to discuss their problems and come up with their own solutions.
What do people say about the service?
100% of families thought that the service was good/ excellent
90% of young people have been able to stay at home or return home
95% of families felt more able to deal with their issues
100% showed statistically validated improvement in their emotional health and well-being as measured using The Warwick Edinburgh Emotional Well-being Scale (WEMWBS). The average increase is 27 points (a three-point increase is considered a statistically validated improvement)
98% of families report improved communication skills and stronger relationships at home.


"I am now looking forward to the future instead of being in a black hole. I've changed as a person - my way of thinking regarding certain situations. I'm more upbeat and relaxed and positive about the future."
How do I get mediation?
Key's mediation service is a free service for families in South Ribble and Chorley.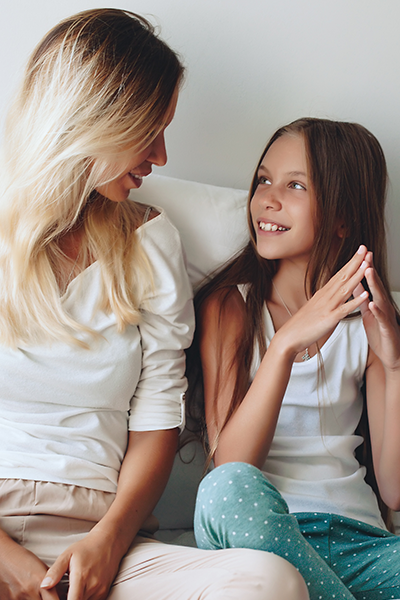 What do others say about our support?
"When I came to Key, I felt like I was being policed 24 hours a day at home and at school. I have an eating disorder, and this was all people focussed on. I was feeling overwhelmed and felt guilty that my dad had left. Key helped me learn new strategies to cope, and we all made a plan together. Over time we worked together with my mum focussing on building confidence together as well as mindfulness and breathing techniques to keep us both calm. Both mine and my mum's mood improved, and each day we made a commitment to each other that we would cope with whatever happened. We all talked together about mood and food. I felt less criticised about food, and this let me take ownership and have more control. The sessions helped me feel accepted and valued and that I was properly heard without correction. I can now see different perspectives and feel much happier. My mum and I argue much less, and we feel like a team."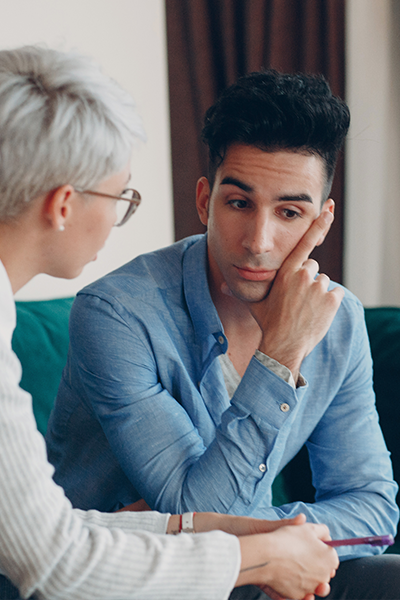 What do others say about our support?
"When I came to Key, I could no longer live with my wife and children because of my abusive behaviour, I was anxious, hopeless, and depressed, but despite my behaviour, I knew I loved my family. I wanted to win my family back, but I thought I couldn't change. Through sessions at Key, I realised that my core belief was that I was a failure. I felt like I had to man up and be aggressive to stop anyone from hurting me. We explored how the abuse I had suffered from my father had left me petrified, and I felt like I was weak and rotten like my father. I loathed myself because I felt as a child I hadn't protected my mum. I felt alone and emotionally overwhelmed. It took me time to trust my therapist, and I feel that this is a different relationship than any I have had before. I have grown in self-awareness. Rosie's kindness and patience have been cathartic, and I have learnt to question what I think and have started to reshape my sense of who I am. The mindfulness techniques that I learnt have brought me calm at times of stress and have allowed me to make reasoned choices. I now have enough control to understand that the choices I make can make or break a moment. I can now see my wife and children, and we are starting to build a new sense of trust."