Supported accommodation for people experiencing homelessness
A safe place to stay is vital to breaking the cycle of homelessness. Key provide supported accommodation for people who have experienced homelessness. The support provided helps people find what they need to settle and then helps them rebuild their lives and leave homelessness behind.
We provide 40 flats spread across sites at Foundations/ Inn2 in Preston (ages 18 plus) and The Bridge and Parker House in Chorley for people aged 16-24.
100% of people reported feeling safe in their accommodation
100% were positive about the support they had been given.
"I feel very confident about moving into my own property where I was very unprepared when I first moved in here"
"It felt like a friendly and welcoming place with great staff"
"I have never met staff so dedicated and caring, I am very thankful for all the support"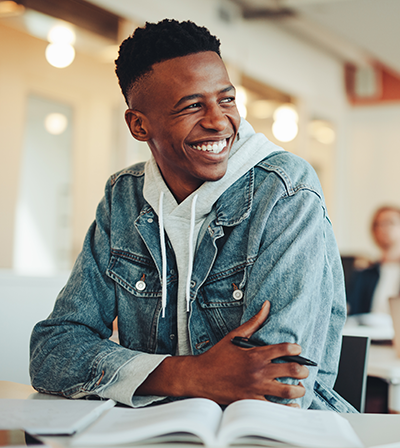 What do others say about our support?
"I was 19 years when I moved into Parker House and settled in fairly easily. I started to college to study Social Sciences, and I found that balancing college and living in a flat wasn't easy initially, but I was given lots of support to manage my accommodation to keep up with rent, budgeting, food etc. I applied for 5 good Universities in January and got accepted by all 5. I was delighted. Whilst at Parker House, Key supported me to get other help, including speech therapy and support with my confidence. At the end of speech therapy, I felt that it helped a lot because I know to push my voice so that I am heard clearly, and people can hear what I have to say. It was a good year, and Parker House staff, along with other support, really helped me grow as a person."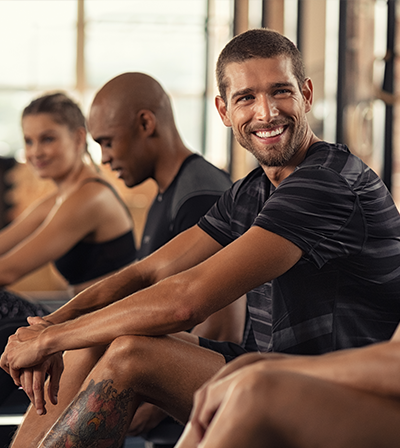 What do others say about our support?
When I moved into supported housing I had been through a tough time my relationship with my dad had broken down. At first, I showed people what I thought they wanted to see. I looked like I was doing great, but really I was feeling so low that I had started to self -harm. I am fiercely independent and I didn't want to admit I needed help. I am so glad I reached out to my support worker. They listened and helped me break down everything into manageable steps. I was helped to get more support from college so I could catch up. I even got a laptop so I could do my course work. My support worker helped me to understand my money better and I worked on my own strategies to lift my mood including a gratitude journal and going to the gym. The staff gave me lots of encouragement. I managed to get all my qualifications and am planning to go to University after a year of volunteering. I now feel really confident and excited about the future.
Foundations/ Inn2 (Preston)
To be considered for a flat at Foundations or Inn2 in Preston, you must go to Preston City Council, looking at if you meet the criteria, including being homeless and aged 18 or over. You can contact them on 01772 906412 or (out of hours) 01772 906014, or you can complete a form on their website by following this link: https://www.preston.gov.uk/article/1738/Contact-housing-advice-form
The Bridge/ Parker House (Chorley)
Key's team can help discuss your housing options and explore if you may be eligible for a place.
Our drop-in sessions will only take place in our Leyland office from 12 pm - 3 pm, Monday to Friday. Where possible, we would ask that you call us on 01772 678979 to arrange an appointment or drop us a message before coming to our office.
If you are currently living at a Progress Housing Group refuge or a homelessness scheme, please get in touch with your scheme for information about your tenancy.
The Bridge - 01257 261509
Foundations/INN2 - 01772 201179
Parker House - 01257 234564
Women's refuges - 01772 435865