Key Board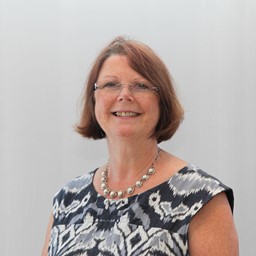 Lynne Cubbin
KEY Chair
Lynne brings more than 40 years of housing experience to Key, including a chief executive of the Irwell Valley Housing Association.


She has extensive experience in supporting the groups of society that Key also works with. During her tenure as manager of Bolton Young Persons' Housing Scheme, she led a project to set up overnight emergency accommodation for young people in Bolton. She also worked for three years as a Director of Raise the Youth, a community interest company that supports vulnerable young people, many of whom are often excluded from school.


Following her retirement in 2015, Lynne has taken on several volunteer roles which support her motivation to help people find a firm base in their life from which they can grow. In addition to her role at Key, she helps run the weekly Nature Café as part of the local Incredible Edible group. She is an active member of Walmsley Unitarian Chapel.


Lynne's passion for supporting people into accommodation and extensive experience of the housing and local authority sector drives the board's ethos and approach, ensuring our decisions and discussions reflect the charities core mission of building better lives. Her leadership experience also ensures Key's trustees are supported to fulfil their duties and given equal voice around the board table.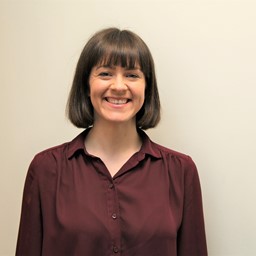 Anne-Marie Bancroft
KEY Trustee
Anne-Marie joined Key's Board in March 2019. As a customer engagement manager at Salix Homes, she is a passionate social housing professional interested in the charitable sector and delivers excellent services to the community.


Before her current role at Salix, Anne-Marie worked as a tenancy specialist and housing officer. She is a member of the CIH and holds a Masters in Housing Practice. Anne-Marie has previously volunteered as a telephone counsellor for Childline, answering telephone calls on the national helpline and supporting children and young people through difficult, upsetting crisis-situations.


Anne-Marie brings a core understanding of current housing practice and her understanding of the customer's voice to our board, which is particularly beneficial to our understanding of contracts to support customers in sustaining their tenancies and our desire to grow the services offered to local housing providers.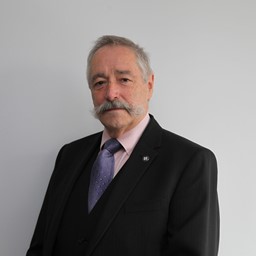 Ronald Barham
KEY Trustee
Ronald holds a Master in Law, is a Doctor of Philosophy and is a Fellow of the Chartered Institute of Arbitrators (retired); he was also formerly a Fellow of the Royal Institution of Chartered Surveyors.


Alongside his Key trustee post, he is Chair of Home-Start Bury and an advisor to the Strategic Management Board for Multi-Agency Public Protection Arrangements. He also is a director of the Disabled Students' Allowances – Quality Assurance Group. Previous governance roles include being on the board of the Valuation Tribunal Service and Prospect Homes Group. This extensive board experience helps Key understand best practice and learn from other board processes.


Ronald's extensive career has seen him write or deliver more than 150 publications and presentations across 14 countries. His specialism in law and risk add considerable value to Key board's duty to ensure our decision-making process is informed, rigorous and that appropriate risk and control is set-up and monitored.


Having also run his own private practice before retirement, Ronald also offers business development insight and brings his dispute resolution skills to the Board.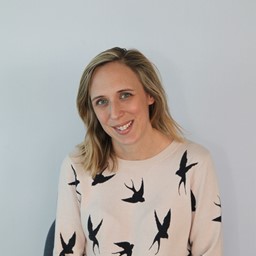 Michelle Hallmark
KEY Trustee
Michelle is the business development director at Creative Bridge, a communications agency that helps organisations find their purpose to improve their market share and support socially-driven organisations to find their competitive edge.


Formerly a reporter with local, regional and national experience, Michelle has worked with more than 60 providers across 15 years on media, copywriting, communications strategy and marketing projects. She is a former housing board member. Her qualifications include a first-class BA Hons Journalism, the National Council for the Training of Journalists diploma and the Chartered Institute of PR advanced diploma. Michelle is currently studying towards an MSC in behavioural change.


Michelle's skills, in particular, support Key's desire to grow and its need to be accountable and transparent by ensuring the organisation shares its success and can explain how it benefits the public.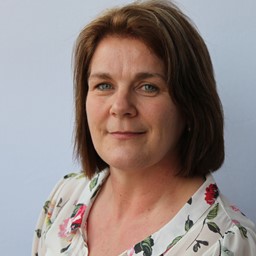 Kay Grogan
KEY Trustee
Kaye Grogan brings 39 years of experience as a HR professional to Key's board, including most recently through her role as an Independent Consultant specialising in facilitating change within management teams working within the housing and the third sector.  


Her previous long-standing post as Director of Organisational Development at Bolton at Home ensures Key's board has extensive experience delivering strategic change and knowledge of pay, pensions, and talent development.


In addition to her role with Key, Kaye is chair of Progress Housing Group's Remuneration and Nomination Committee. This helps ensure Key is kept abreast of wider group decisions on pay and terms of employment and aware of current legislation and best practice.


In particular, Kaye's skills and experience ensure Key complies with HR legislation and that the board manages its resources responsibly.
Samantha Haslam
KEY Trustee
Samantha is a passionate social housing professional who thrives on supporting customers and communities. Her current role involves leading research and policy development for a large north-west social landlord. She brings Key's board the value of working in a multi-agency approach to combine expertise and resources.
Samantha, who is currently studying for a CIH diploma in housing (Level 5) and is on Progress Housing Group's and Housing Diversity Network (HDN) Board Excellence Programme, brings Key a wealth of experience in policy, research, and project management, gleaned from ten years in different roles and providers within the social housing sector. Her experience of leading the consultation process and supporting organisations to respond to and influence wider policy decisions is of particular value.
Samantha also leads her organisation's approach to equality and diversity, therefore offering valuable input into Key's charitable code requirement of having effective plans to monitor and achieve the board's diversity objectives.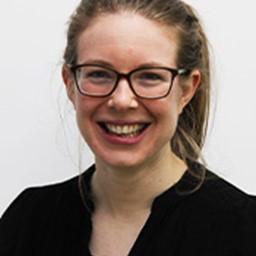 Esme Davies
KEY Trustee
Esme brings to Key's board seven years of performance management experience within social housing.  She is currently managing a pioneering three-year project to provide safe, secure homes for more than 400 people who are homeless or at the risk of being homeless across Greater Manchester.
Before joining GMCA, Esme was improvement manager for a housing provider in Salford, having held a range of other roles within the social housing sector.
As the Greater Manchester Combined Authority (GMCA) project manager, her extensive network and contacts across ten local authorities ensure Key is plugged into best practice and can learn from her partnership approach.
Having recently graduated with a distinction and honours in her Master of Arts Social Policy, Esme also supports the board with a practical and theoretical understanding of social policy analysis and research.
Her research background ensures Key is in a strong position to meet its obligations to report on performance, build confidence in its work and show how it meets the needs of clients, staff and stakeholders through appropriate reporting and measurement.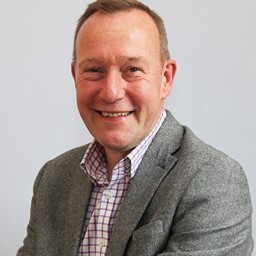 Neil Townsend
KEY Trustee
Neil took early retirement in 2019, having led a programme of transformational change as the Chief Executive of a Cancer Charity working across Lancashire and Cumbria. Before his role at CancerCare, Neil spent most of his career working in social housing, responsible for one of Riverside Housing Associations largest areas in Merseyside and Cheshire.
He brings to Key's board sound financial acumen and a commitment to deliver excellence in customer service with a particular emphasis on excluded groups and individuals. During his working life Neil has devoted time to many local organisations, a former trustee, and Chair of Halton Haven Hospice in Runcorn he helped steer the Hospice through several challenges. He is currently a Non-Executive Director for Progress Housing Group which provides a strong link to Key to the parent organisation. He is also passionate about the Arts and is currently a volunteer director and vice-chairman of the Dukes Theatre in Lancaster.
Neil's track record of success in the development, leadership and management of teams and individuals is essential to Key's ambitions to grow its services and the number of people it supports over the coming years. His role on other boards ensures he supports the board to focus on strategy, performance, and assurance rather than operational matters but always with a firm focus on the service user.
Our volunteer board members are responsible for setting the direction of the charity and ensuring we meet our charitable objectives.  We recruit people from a range of sectors and with a wide range of skills.
A non-exec role is a great way to give something back, add to your CV, grow your network and make a real difference to the lives of others.  We are suitably serious when needed, but our relaxed and welcoming approach makes us a great start for your first board role.
For an informal chat, you can contact our Chair Lynne Cubbin  Lynne.cubbin@yahoo.co.uk
Registers of interests, hospitality and gifts are maintained by Key. To request further information please contact the Governance Team on governance@progressgroup.org.uk