Key Board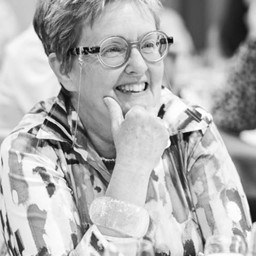 Penny Fell
KEY Chair
Start date
September 2023
Background and experience
With over 20 years of experience as a Company Director and Board Member, Penny has held senior leadership roles in both local and regional government and headed up health and social care not-for-profit providers in NW England and the South East, as well as roles in national government fund management, social enterprises, and community organisations, in commercial and not-for-profit public, private and third sectors, across NW, SE and SW England, London, and nationally.
In September 2022, Penny retired as national Commercial Director at the Disclosure and Barring Service, a Non-Governmental Public Body reporting to the Home and Cabinet Offices. Before that, Penny was Director of Commercialisation, Citizens and Shareholder Liaison with Bristol City Council, with responsibility for governance and support for the Council's arms' length trading companies, including Goram Homes; its citizen support services, including telecare; and the City's historic buildings, markets, and harbour.
Penny also has wide-ranging experience in commissioning and procurement, successful business start-ups, organisational change management, mergers and acquisitions, and consistent, efficient, effective, safe and innovative service delivery.
In addition to her recent appointments at Key and Progress, Penny is a Trustee of Skills for Care, the strategic workforce development and planning body for adult social care in England, and chairs their trading arm, Affina Organisational Development.
Penny has a BA in Law and started her career in the legal profession in private practice and local authority conveyancing.
Skills
Health and social care, partnership working, service delivery and leadership, governance, public sector working, delivery of strategic plans and business planning.
Personal interests
Cooking, reading, and travelling - both internationally and across the UK in our recently acquired narrowboat and campervan!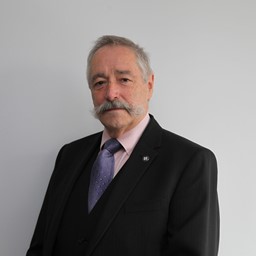 Ronald Barham
KEY Trustee
Ronald holds a Master in Law, is a Doctor of Philosophy and is a Fellow of the Chartered Institute of Arbitrators (retired); he was also formerly a Fellow of the Royal Institution of Chartered Surveyors.


Alongside his Key trustee post, he is Chair of Home-Start Bury and an advisor to the Strategic Management Board for Multi-Agency Public Protection Arrangements. He also is a director of the Disabled Students' Allowances – Quality Assurance Group. Previous governance roles include being on the board of the Valuation Tribunal Service and Prospect Homes Group. This extensive board experience helps Key understand best practice and learn from other board processes.


Ronald's extensive career has seen him write or deliver more than 150 publications and presentations across 14 countries. His specialism in law and risk add considerable value to Key board's duty to ensure our decision-making process is informed, rigorous and that appropriate risk and control is set-up and monitored.


Having also run his own private practice before retirement, Ronald also offers business development insight and brings his dispute resolution skills to the Board.
Samantha Haslam
KEY Trustee
Start date
March 2020
Background and experience
Sam started working in housing in February 2006 as a Housing Assistant at New Prospect Housing. Sam currently works at Onward as a Policy and Research Specialist with the responsibility for leading on research projects influencing strategic and operational decisions. She is the Armed Forces lead, a Domestic Abuse Champion and sits on the Safeguarding Board at Onward.
Sam is passionate about customer engagement and housing management and brings lived experience as a social housing tenant to the role.
Sam is committed to professional development and has recently completed a Diploma in Social Housing with the Chartered Institute of Housing and a CIPR in Stakeholder Engagement.
Skills
Sam's skills include project management, research and development, housing policy, customer engagement, performance collation and monitoring and housing management.
Personal interests
Sam spends her spare time keeping busy with her two young children and walking in the countryside with her dog.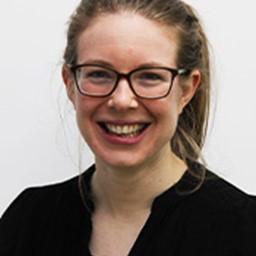 Esme Davies
KEY Trustee
Start date
March 2020
Background and experience
Esme brings to Key's board several years of performance management experience within social housing. She is currently managing a pioneering three-year project to provide safe, secure homes for more than 400 people who are homeless or at risk of being homeless across Greater Manchester.
Before joining GMCA, Esme was an improvement manager for a housing provider in Salford, having held a range of other roles within the social housing sector.
As the Greater Manchester Combined Authority (GMCA) project manager, her extensive network and contacts across ten local authorities ensure Key is plugged into best practices and can learn from her partnership approach.
Having recently graduated with a distinction and honours in her Master of Arts in Social Policy, Esme also supports the board with a practical and theoretical understanding of social policy analysis and research.
Her research background ensures Key is in a strong position to meet its obligations to report on performance, build confidence in its work and show how it meets the needs of clients, staff and stakeholders through appropriate reporting and measurement.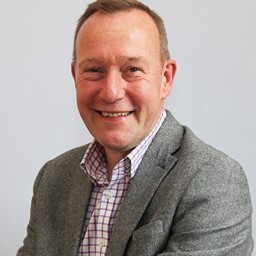 Neil Townsend
KEY Trustee
Start date
January 2020
Background and experience
A large part of Neil's career has been spent working for a board of governance, and he has an understanding of how complex relationships need to interplay with each other in order for governance to be truly effective. Neil appreciates the importance of interaction between NEDs and the executive employees and with stakeholders. Neil has worked extensively to lead from the front and establish a workplace culture that is inclusive and supportive, which has translated clearly into excellent customer service.
Neil worked as the Chief Executive of a Cancer Charity across Lancashire & Cumbria and, prior to this, worked in the housing sector with a career spanning 25 years. His experience has led to a broad understanding of Housing, Health and Community Services and the endless list of challenges that exist. He believes more than ever that the housing sector should be bold whilst maintaining a great organisational culture, keeping core landlord services and excellent customer service firmly in focus. At the same time, he appreciates the need to be innovative, take calculated risks and create opportunities that benefit tenants and the wider communities.
Skills
Neil's skills include performance management, strategic policy development, budget setting, risk management, equality and diversity, analytical thinking, leadership and the charitable sector.
Neil is also the Chair of our Community Investment Working Party.
Personal interests
Neil enjoys a number of hobbies, including walking and running, cooking and indulging in his petrol head with his classic car. However, amateur theatre remains his life-long passion. Neil can be seen performing in or directing musicals for Blackpool Operatic Players at the Grand Theatre. He has managed to combine his love of theatre and his work experience by becoming a volunteer trustee of the Dukes theatre in Lancaster.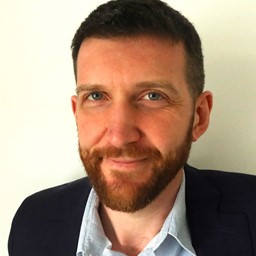 James Shutt
KEY Trustee
Start date
September 2023
Background and experience
James has almost 20 years' experience working in the not-for-profit and public sectors, including over ten years of management experience, as a frontline, middle and senior (programme) manager. James brings expertise and several years' experience managing and advising on Health & Social Care projects, programmes and services in the public and third sectors. The majority of this experience has been in regard to mental health, learning disability and autism programmes and portfolios within the NHS, local government, wider public sector and third sector.
James gained frontline health and social care experience as a statutory Independent Mental Health Advocate (IMHA) and Independent Mental Capacity Advocate (IMCA). James has also been an internal and external trainer on the Mental Health Act 1983, Mental Capacity Act 2005 (including the Deprivation of Liberty Safeguards / DoLS) and Care Act 2014, as well as having held research roles with a national academic institute (National Mental Health Institute, University of Nottingham) and as an Expert Advisor to the National Institute for Health and Social Care Excellence (NICE).
James is a certified Prince2 Practitioner and a Chartered Manager member of the Chartered Management Institute (CMI).
Skills
Health and social care, mental health, learning disabilities, project and programme management, social policy and administration, service improvement and change management.
Personal interests
Adult health and social care, autism in childhood, carer and family experiences of autism
Our volunteer board members are responsible for setting the direction of the charity and ensuring we meet our charitable objectives. We recruit people from a range of sectors and with a wide range of skills.
A trustee role is a great way to give something back, add to your CV, grow your network and make a real difference to the lives of others.  We are suitably serious when needed, but our relaxed and welcoming approach makes us a great start for your first board role.
Registers of interests, hospitality and gifts are maintained by Key. To request further information please contact the Governance Team on governanceteam@progressgroup.org.uk